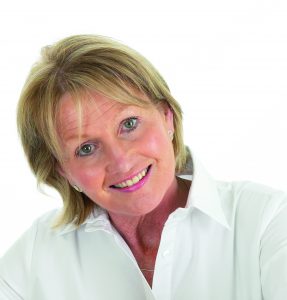 Jenny Bristow, Northern Ireland's Good Food Ambassador, celebrated Chef and Author.
Pak Choi is an extremely versatile vegetable and there are so many ways I like to cook it depending on the recipe.
I have especially enjoyed developing a couple of recipes for Robin which demonstrate the versatility of this wonderful produce and I would encourage you to have a go.
Shanghai Pak Choi With Balsamic Crusted Chicken, Scallion and Black Pepper Mash
Local County Antrim Pak Choi in Thai Style Stir Fry
Robin's Pak Choi can be used on its own as a new tasty vegetable dish or in stir fry's with other local vegetables such as spring onions and courgettes. Packed with goodness Pak Choi loves the flavour of garlic, ginger, chilli and honey. It is a vegetable which simply goes so well with lamb, beef, pork, poultry and fish not forgetting it is also great in soups.Pak Choi stems are juicy and taste faintly of cabbage, yet they are sweet and sharp whilst the flavour of the leaves are more gentle. The vegetable may be eaten raw in salads and also makes an attractive tasty garnish.It is really good, gently boiled or steamed (as with cabbage) and it can be cooked whole or halved lengthwise or chopped into robust sized pieces in braised and steamed dishes.
Shanghai Pak Choi With Balsamic Crusted Chicken, Scallion and Black Pepper Mash
Serves :1 Prep time : 10 mins Cooking time: 10mins
Ingredients
2 heads Shanghai Pak Choy
1 dsp olive oil
1 red chilli
1 green chilli
1 dsp chilli sauce
1 dsp honey
1 tsp soy sauce
125ml/¼ dsp water
1 chicken fillet – split and flattened
1 dsp balsamic vinegar
1 dsp oil
Scallion Mash
2 large potatoes
25g/1oz butter
4 dsp low fat milk
Salt and black pepper
2 scallions – finely chopped
Method
Prepare the Mash
Peel and dice the potatoes into 1 inch cubes and cook in boiling salted water for 10-12 minutes or until just showing signs of softening. Drain the water and mash finely. In a small pan heat together the milk, butter, scallion, salt and pepper. Bring to the boil and cook for 1 minute then pour over the potatoes and mix well. Keep warm.
To Cook the Chicken
Lightly toss the flattened chicken fillet in the balsamic vinegar then place on a pre-heated pan lightly brushed with olive oil. Cook over a medium heat allowing 4-5 minutes on each side depending upon the thickness of the fillet.
To Cook the Shanghai Pak Choy
Wash well and dry gently not to damage the tender leaves. Cut the pak choy lengthwise then place in a pan with 125ml water. Toss gently over a high temperature for 2-3 minutes until the stems are tender. Cooking time will vary with the size of this vegetable. When ready the water in the pan will almost have evaporated. Add the oil, finely chopped chilli, honey, soy sauce and chilli sauce. Simply heat through for 30 seconds then serve.
To Assemble this Dish
Place the scallion mash on a late. Top with the balsamic chicken then arrange the pak choy on top and pour over the sauce. Serve hot.
Local County Antrim Pak Choi in Thai Style Stir Fry
Serves: 4 Prep time: 10 mins Cooking time: 10mins
Ingredients
1 tbsp olive oil
2 potatoes – lightly steamed and sliced finely
4 spring onions – 1 inch strips
1 lime zest and juice
1 dsp rice vinegar
1 red onion – sliced
1 clove garlic – chopped
150g/6ozs large king prawns
4 dsp water
Optional Ingredients
The flavour of this dish can vary by the addition of 2 dsp rice wine vinegar, plum sauce, oyster sauce, soy sauce. Choose any one to vary the flavour.
Method
To prepare the Shanghai Pak Choy, wash well just before using. Pat dry, cut a fine slice from the base then cut into large 1- 1½ inch chunks both the white stem and the vivid green leaves.
Prepare the other ingredients
Slice the onion. Chop the spring onion into 1 inch strips. Grate zest from the lime and squeeze the juice. Wash and slice the potatoes and gently steam for 2- 3 minutes then pat dry. Peel and chop the garlic Heat the oil in a wok or large frying pan, add the garlic and red onion and cook over a medium temperature for 2- 3 minutes. Next add the potato slices, prawns if being used (or simply leave out for a great vegetarian dish) spring onions and Shanghai Pak Choy. Cook over a high temperature for 1 minute then add 4 dsp water, zest and juice of 1 lime and rice vinegar. Stir well to combine all ingredients and serve hot, garnished with finely shredded uncooked pak choy.
RJ Cherry & Son
Forttown Farm
38 - 40 Carnlea Road
Ballymena
Co. Antrim
BT43 6TS
Northern Ireland